Innovative tax collection.
Superior customer support.
Making tax collection efficient and easy for over 35 years. We offer user-friendly online services, coupled with responsive customer support to 900+ school districts and municipalities throughout Pennsylvania. Whether you are a taxpayer making a payment, or a public official looking for a collection solution for your community, we are ready to help.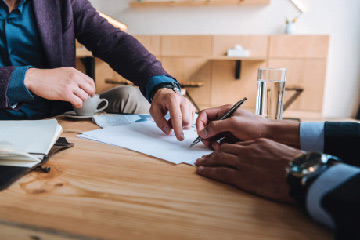 Buying or Refinancing a Property?
Complete this tax certification form for the sale or refinancing of a property to disclose any paid or unpaid real estate taxes, utilities or municipal fees. 
Mail and courier delivery delays increased significantly during this pandemic period. To ensure you meet your payment and filing due dates, consider using one of Keystone's online portals. Quickly and securely satisfy your tax obligations today. Access our online payment portals get started.
Read More »
Keystone Collections Group is the tax administrator for Prospect Park Borough's (Delaware County) and Penndel Borough's (Bucks County) newly adopted 1% earned income tax.
Read More »
Use e-file, Keystone's web-based service, to pay your 4th quarter earned income tax payment. e-file's adaptive page formats work for all devices, including PCs, smartphones and tablets, making filing easy and fast. Pay your tax on time to avoid statutory interest, penalty and costs.
Read More »